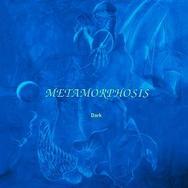 Reviews
...Eight tracks totaling 62 minutes show much stylistic diversity. This album is recommended for...

...There are still obvious nods to Floyd which I am sure many reviewers will pick up on but this...

...I loved Dark just for its terrific music, but to get sublime lyrics like throughout the album is...

...Previous albums by this outfit have been described as being pretty close to Pink Floyd in sound....

Read all
Out Of Print

Still available as a digital download from Mindawn.

This forth release from Swiss multi-instrumentalist Jean-Pierre Schenk, marks a divergence from the heavily Pink Floyd inspired compositions that were on display with the previous releases.

Dark, powerful, meditative, psychedelic, obsessing, with beautiful melodies, guitar and Moog solos, this is Metamorphosis new album. If the other ones were inspired by Pink Floyd, the music of "Dark" is totally personal and original. It is Prog at its best!
Album tracks
1 - 1. Song for my Son
2 - 2. The fight is over
3 - 3. Hey man
4 - 4. Waking up
5 - 5. Knowing all I do is worth nothing
6 - 6. You
7 - 7. Where do we go now
8 - 8. Dark
Album samples