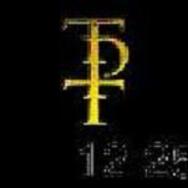 Reviews
This is the ultimate progressive Christmas album. I know of no other album with the consistent aim...

Read all
Inspired by overwhelming feedback from their five song Christmas EP released in 2000, Ten point Ten rewarded their
fans in 2003 with 12 25 (referring to the date of Christmas), a brilliantly executed full length Christmas CD containing
a mix of original and classic Christmas material in a style that is inspired by groups such as Kansas, Yes, and Genesis.
At times epic in its scope, and at times transcendent in it's beautiful simplicity, this album embraces the Christmas
message with artistry that defies the cliché typically associated with this genre of music.
Album tracks
2 - 2. Messiah, He Is Born
3 - 3. Gentle King
4 - 4. We Three Kings
5 - 5. Closer
6 - 6. Myrrh
7 - 7. Carol of the Bells
8 - 8. Oh Come Oh Come Emanuel
9 - 9. Misplaced
10 - 10. Little Drummer Boy
Album samples