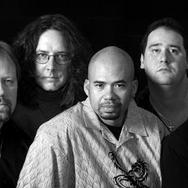 Classifying a band, or it's music, can be a tough thing to do. Formed in the mid-90's and influenced by several
decades of contemporary music, Ten point Ten's sound is an interesting and fresh combination of old and new.
Lyrically, they tend to focus on the struggles and real-life experiences that challenge one's faith. Musically, they are a
mix of modern and progressive rock to create something truly unique for the listener.
Artist website