t > Anti-Matter Poetry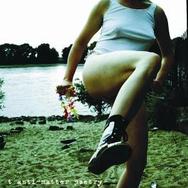 Reviews
Interview with t...

Thomas Thielen is a very talented multi-instrumentalist, a musician who has proved the value of his...

Interview with t...

In first place there is the fascination factor. I've been listening to this album in an almost...

Read all
"Every artist is a cannibal, every poet is a thief. they all kill their inspiration, then sing about the grief" (Bono)

Art is a bitch, and so is literature - and music. they always present us worlds well out of reach - pipedream kingdoms of epic journeys, heroism, boundless yearning and lots of all the things we are, well, let's face it, not. Art is, insofar, simply destructive for your everyday middle class John Doe. It makes him long for things he neither really wants or needs: danger, uncertainty, lovesickness, bleeding hearts, je ne sais quoi. So, for our private universe, poetry is condensed destruction. It is antimatter. This album deals with the clichees that we retreat to when we celebrate unrest. When we crave for craving. When we swap the sun for a black hole. When we die a little to feel our lives again. This album is furious about the stupidity behind this. It is also helpless in avoiding it. It is a one-way street monologue. It is anti-matter poetry.
Album tracks
1 - 1. The Wasted Land
2 - 2. Scavengers and Hairdressers
3 - 3. Phantom Pain Scars
4 - 4. I Saved the World
5 - 5. The Rearview Mirror Suite
6 - 6. Anti-Matter Poetry
Album samples