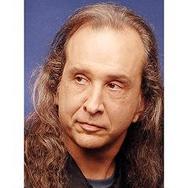 Well known as the voice of Kansas, Steve Walsh created, characterized and influenced a main part of progressive Rock all over the world. He is, without dispute, one of the best lead vocalists of all times!

His vocals and keyboard playing are mostly associated with songs like "Carry On Wayward Son", "Dust in the Wind" or "Point of Know Return".

But there are many more musical projects beside those with Kansas, that this phenomenal musician has created. From a contributory vocalist, to other bands to his full on solo albums.

His powerful voice and his unique emotional interpretation of music and lyrics have been a soundtrack to many peoples lives since the seventies, and he's far from done.
Artist website