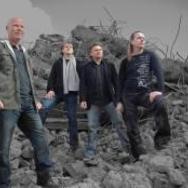 PBII is a new name in the land of progressive rock, founded in april 2008, but with a history going back to the 70's as Plackband, often called the Dutch Genesis at the time. The members now consist of:

Tom van der Meulen: Drums
Harry den Hartog: Bass, backing vocals
Michel van Wassem: Lead vocals, Keyboards
Ronald Brautigam: Guitar, backing vocals

Harry, along with the former members of Plackband wanted to further develop their recent change of musical direction, which resulted in this formation under the new name: "PBII".

The new style of PBII is a mixture of modern progressive rock, jazz-rock and neo symphonic rock. "Impressive, surprising and dynamic" are remarks of people hearing the new material of PBII.
Artist website