Ajalon > This Good Place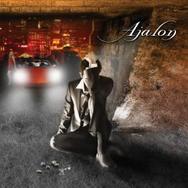 Reviews
"Promised Land," the first vocal track, is instantly catchy, owing to the sing-along-able chorus....

... "This Good Place" is a solid effort from Ajalon, and as far as Christian progressive rock...

Interview with band...

I have not heard their previous albums so I really did not know what to expect when I put this into...

Read all
This Good Place is the third album from Ajalon. Seven new songs which will no doubt reinvent the band as we know it. This CD will tell a story and has an underlying concept to it. Yet it is not intentionally a concept CD. Most will find it quite different from anything the band has done in the past. "We have always made the music that was in us to make.".

With this release the band wanted to make an album that speaks to everyone, leaving room for listeners to draw their own conclusions. Much life-changing experiences were brought to bear on this project making it unique and different. The performances and the songwriting is much heavier with a great deal of impact. There are some special guests on the CD to help round out the sound. Band members have appeared individually on other artist recordings with Steve Hackett, Adrian Belew, Paul Gilbert, Neal Morse, Mike Portnoy, Phil Keaggy and Michael Manring just name a few.
The album was mixed by veteran engineer Steve Smith.
Album tracks
1 - 1. Love Is A Dream
2 - 2. Nickels and Dimes, Marbles and Stones
3 - 3. Not Man
4 - 4. Abstract Malady
5 - 5. Lullaby of Bedlam
6 - 6. Redemption
7 - 7. This Good Place
Album samples