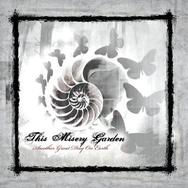 Reviews
...The quintet calledThis Misery Garden consists of twin guitars, bass, drums and vocals. What we...

...Another Great Day on Earth presents us a band that knows exactly what they want to deliver. The...

The best comparison for Geneva's This Misery Garden, who formed in 2005, began recording the...

The allure of This Misery Garden might be found in their name. A garden is a place of beginnings...

Read all
This Misery Garden is a Dark rock/metal band influenced by bands such as Katatonia, Tool and Perfect Circle. Their aim is to deliver genuine, intense music: Melancholy and hope, anger and serenity, love and death, all of this blend altogether to create a vivid and illuminating sound.
Album tracks
1 - 01. Another Great Day on Earth
2 - 02. Vermilion River
3 - 03. Rejection Song
4 - 04. Instant Recoil
5 - 05. Force Feed
6 - 06. Pantomimes
7 - 07. Bittersweet
8 - 08. On the Edge
9 - 09. Swan Song
10 - 10. Dirty Playground
11 - 11. Fractured Days
12 - 12. A Tasteless Poison
13 - 13. Say no Words
14 - 14. Everything comes to an end
Album samples