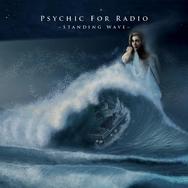 Buy
Price:
$9.95
Reviews
All of the ten self-penned compositions are of a high level, but I still have three personal...

So I'm finally getting a chance to listen to your Psychic for Radio and I am BLOWN AWAY. I mean, I...

Interview with Shawn on the project....

My personal highlights on this album are the two instances where Shawn and his compatriots decide...

Read all
After over 5 years of work and a lot of false starts, the album is finally done. Shawn Gordon and Henning Pauly have put together a collection of very unique music with a lot of good friends and guest musicians coming to the party. On vocals we have:

Rick Livingstone
Adrian O'shaughnessy
Todd Plant (Cryptic Vision)
Maya haddi Zebley

Special guests include:

Martin Orford (ex-IQ)
Mark Zonder (Fates Warning)
Mike Alvarez
Pater Matuchniak (Evolve IV, Gekko Projekt)
Carl Westholm (Carptree, Jupiter Society)
Randy George (Ajalon, Neal Morse band)
Sean Entriken (Prymary)
Bill Berends (Mastermind)
Marek Arnold (Seven Steps to the Green Door)

You'll find influences from OSI, Genesis, Howard Jones, Spyro Gyra, Alan Parsons Project and the unidentifiable. I'm also proud to say my son Miles contributes bass on the album. And here is a teaser from a vocal session with Adrian:


Album tracks
1 - On My Own
2 - Euthymal
3 - Shed My Skin
4 - She Knows
5 - Blood (Into Wine)
6 - Pushing the One
7 - Once Begun
8 - Blacken What Is Grey
9 - School's Out
10 - Get Me Out Of Here
11 - How To Go On
Album samples