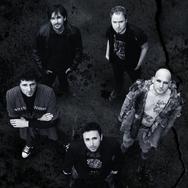 The name "Profusion", a combination of "Progressive" and "Fusion", was chosen by the group at the end of 2002 just after nearly a year since its first formation "Mardi Gras Experience" (Vladimer Sichinava - drums, Jonathan Caradonna - keyboards, Marco Pieri - electric bass, a trio heavily influenced by American progressive rock of the '90s).

During the first year, the trio's line-up expanded with the entry of the guitarist Alberto Riggi and singer Alessandro Buzzo.
In 2003 flautist Fabiano Biagini joined the group. In July 2004, Profusion began to record their self-produced first album, "One Piece Puzzle", released only in 2006.

In late 2006, bassist Marco Pieri and flautist Fabiano Biagini decided to leave the band to pursue personal projects. In 2007, bassist Luca Cambi and vocalist-flautist Sara Pianigiani joined the group.

A slew of live shows brought the band on a tour around Italy. The group got through to the final of the "Trimis International Festival", reaching the 23th place out of 384 bands which came from all over Europe. Meanwhile, "One Piece Puzzle" was reviewed on www.progarchives.com and www.unprogged.it getting good grades.

In 2009 Irene Conforti, already included in "One Piece Puzzle", replaced Sara as second voice. The group continued to be engaged in live performances. The project's growth was followed by an increase of band members to achieve the thickness of performances.

In June 21, 2009, to mark the Tenth European Music Day, Profusion shared the stage with DGM and Vision Divine at the "Most Rock Concert" organized in Siena. In the meantime, guitarist Thomas Laguzzi joined the group, replacing Alberto Riggi.

On August 17, 2009 Profusion took part in the 9th edition of "La Città Aromatica", entirely dedicated to Demetrio Stratos. The group performed with Maestro Mauro Pagani, first violinist of PFM, for the reunion of the historic Italian progressive-rock band "AREA". In 2010 the band won the regional rock contest "Megarock". In June of that year the group entered the studio to start recording their second album "Rewotower".

During the recordings, singers Alessandro Buzzo and Irene Conforti allowed new pop-soul singer Luca Latini to take their place. He joined to the band project with enthusiasm. The new album witnessed the involvement of international artists such as Simon Hosford (Tommy Emmanuel Band, Virgil Donati's On the Virg), Italian jazz singer Titta Nesti and Georgian jazz singer Maia Baratashvili.

In autumn 2011 the band signed a contract with ProgRock Records. The American label will release "RewoToweR" at the beginning of 2012.
Artist website