Mystery > Beneath the Veil of Winter's Face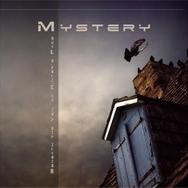 Reviews
Mystery is a Canadian prog band whose roots go back to the mid/late 1980's. While they have...

This is my first experience hearing Mystery, the brainchild of Unicorn Records founder - Michel St....

...Next to blistering passages Mystery pays a lot of attention to detail and to melody. Probably...

Read all
9 years after the release of the world acclaimed album DESTINY? Mystery is finally back with a new album called Beneath the Veil of Winter's Face.

The Album is the first full length album featuring new singer Benoit David. Benoit had joined MYSTERY not too long after Gary Savoie left the band and had participated in the recording of Hey You! Performed by Mystery on the Pink Floyd tribute album Signs of Time and the song Visions of Paradise, also performed by Mystery on the Moody Blues tribute album Higher and Higher. This new album contains 10 songs of great new Mystery Progressive Rock.
Album tracks
1 - 01. As I Am
2 - 02. Beneath the Veil of Winters Face
3 - 03. Snowhite
4 - 04. Travel to the Night
5 - 05. The Scarlet Eye
6 - 06. The Third Dream
7 - 07. Voyage to the Other Side
8 - 08. The Sailor and the Mermaid
9 - 09. The Awakening
10 - 10. The Preachers Fall
Album samples