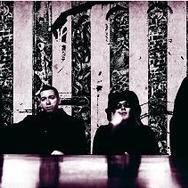 JOLLY is an alternative rock band from New York City, composed of Anadale (guitar, vocals), Mike Rudin (bass), Joe Reilly (keyboard, backing vocals), and Louis Abramson (drums). The band's primary goal is to create unbelievable music that will intrigue the most avid listener without compromising accessibility.

Some of JOLLY's influences include Depeche Mode, Radiohead, Mike Patton, Muse, Meshuggah, Tool, and Type O Negative. With a wide range of musical influences, JOLLY has managed to create a sound that is both original and
attainable. This is proven on their debut recording, The Revolutionary Cult Demo Finally Hits the US, which was released in September 2008. The three song demo showcases the vision that JOLLY has set out to achieve. Layers of
thick instrumentation are melded with heavy grooves, catchy melodies, and ambient soundscapes, producing an unsettling and beautiful atmosphere. It successfully displays the band's ability to create dynamic tones, texture, and sounds.
Artist website