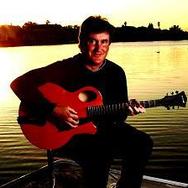 Jack Foster iii graduated from San Mateo High School in 1977. He went to college in Middlebury, Vt, and graduated with honors with a degree in Music Composition and Theory in 1981.

After briefly pursuing music as a career, Jack made the natural evolution from musician to Real Estate professional. He joined the San Mateo firm, Interland, went back to school to receive an MBA from USC, and then joined the family firm, Foster Enterprises, and became a partner.

Recently, Jack has gotten back to his true love and has released several solo albums: The Evolution of Jazzraptor in 2003, Raptorgnosis in 2005, and Tame Until Hungry in 2007. He plays in a six-piece band called Mojophonic, and sings with a five-voice, close harmony group called Full House.
Artist website