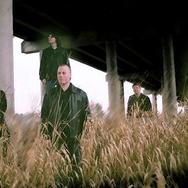 Hailing from the Wild West coast of Canada, Greylevel crafts a unique blend of progressive and emotional rock music. Primarily a song writing collective and studio band, Greylevel has managed to bring together their many influences and truly create their own unique sound.

From humble beginnings as a solo studio project, Greylevel has since evolved into a full-fledged band. Brought together by shared passion for creating original music that aims to transport the listener into worlds of sound.

Greylevel completed their debut album as a trio in 2006 featuring the line-up of Derek Barber, Richard Shukin and Esther Barber. This album garnered the attention of ProgRock Records who shortly thereafter signed Greylevel and released Opus One in January of 2007. After the release of Opus One, Greylevel was joined by Tyler and Davis Friesen and since then the band has been carefully working on their sophomore release entitled Hypostatic Union. Hypostatic Union is scheduled for release through ProgRock Records in early 2011.
Artist website