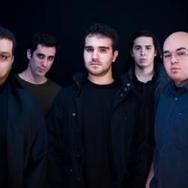 Echoes has been an oddity right from the start, in a country where latin rhythms dominate and radio friendly pop/rock has just found its sound footing, metal, prog and electronica still are regarded as odd genres to play.

Inspired by traditional folk music, 70's and 90's prog-rock and math metal Echoes started its run in late 2004, the idea, making music that incorporated many ideas without the traditional limitations imposed by genre compatibility, going as far as to incorporate a "cuatro" (Traditional Venezuelan folk instrument, similar to an ukelele) into the already adventurous soundscape created by three guitars, 6 string bass and keyboards.

In May 2005, they took it to the stage, winning Venezuela's prestigious "Alma Mater" Rock Festival (being the first instrumental band in doing so) and regularly playing festivals and shows in Venezuela to energetic (and sometimes confused) crowds, honing their craft with every passing show. In 2007 they decide to take their songs to record, after a year long process of rearranging and re-writing and incorporating new influences ranging from post-metal/post-rock to radio friendly pop and industrial electronica their first album Nature|Existence was finished in early 2009 with the help of Ola Sonmark (Within Temptation, The Law, Godgory) mixing, Svante Fursback (Callisto, Velcra, Apocalyptica) mastering and the production and sound design work of Stefan Schneider (Cantata Sangui, Irradiant, Collapsing System).

The band will also appear in two compilation albums put together by Colossus Magazine (Finland), Mellow Records (Italy) and Musea Records (France): Rakstenen: A Tribute To Swedish Progressive Rock of the 70's (Featuring their cover of Andra Sidan by Swedish 70's prog legends Trettioriga Kriget), Recital For A Season's End (Featuring a cover of Marillion's That Time Of The Night).
Artist website