Dimension Act > Manifestation of Progress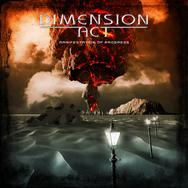 Buy
Price:
$3.98
Reviews
If you like your progressive metal to be dramatic, grandiose and pompous in nature, Dimension Act...

And to be honest, the first songs did not help me much. Pretty much modern progressive metal by the...

Looking at the booklet's cover and song titles of this album gave me a really bad itch. But while...

Not only music wise everything's well put together, but also lyrically. The album deals with...

Read all
Manifestation of Progress is the debut album of Norwegian melodic progressive metal outfit Dimension Act. After almost 4 years in the making, the band is finally ready to unveil their album debut to progressive metal fans all over the world.

Drawing inspiration from bands such as Dream Theater, Evergrey, Pagan's Mind and Ayreon, the sonic appearance of Manifestation of Progress would surely appeal to fans of both progressive and melodic metal. In addition, a solid portion of double bass drumming should even leave the power metal fans satisfied. Having that said, the album also displays dynamic qualities, with laid back pianos and jazzy guitar parts. In other words, Manifestation of Progress has lots of different qualities that could and should be enjoyed by every fan of progressive music.

Lyrically, the album deals with existential and philosophical matters. It's no concept album per se, yet all the lyrics have a common denominator: Mankind's never ending search for the "perfect" existence, not really knowing what eventually makes the difference. Pretentious? Yes. Progressive? More than anything.

The bottom line: With Manifestation of Progress, Dimension Act has not only recorded their debut album, but, even more, set out on a 4 year long journey, constantly challenging themselves both musically and spiritually, gradually approaching their culmination of dedication. The display of musical ability, combined with strong focus on composition and songwriting, gives the album a dynamic and natural flow, leading up to the band's most profound and monumental composition to this date, the album's grand finale and the 32 minute long epic, Drawing the Lines of Mortal Existence. Mixed up with straight on, yet progressive, melodic, in your face songs like Cosmic Chaos, the album's opening track, the band shows an impressing ability to move in different landscapes without losing focus – a manifestation of progress in its truest sense.




Album tracks
1 - Cosmic Chaos
2 - Industrial Evilution
3 - Uncharted Warters
4 - Drawing the Lines of Mortal Existence I - Pre-spective
5 - Drawing the Lines of Mortal Existence II - Transparent Reality
6 - Drawing the Lines of Mortal Existence III - Illusion
7 - Drawing the Lines of Mortal Existence IV - Counterparts
8 - Drawing the Lines of Mortal Existence V - The Battle within
9 - Drawing the Lines of Mortal Existence VI - A Different Perspective
Album samples