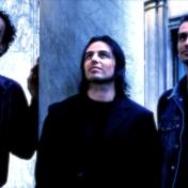 Daedalus is a prog metal band from Genoa, Italy.
The first core gathered in 2000 following an idea by Fabio Gremo, who proposed to Andrea Rinaldi and Giuseppe Spanò to set up the band.

They started working on their songs drawing inspiration from different musical genres and bands as Queen, Arena, Dream Theater, Iron Maiden and Rush, all the same trying to define a peculiar style and sound.

In 2002 they welcomed singer Alessio Brunetti and drummer Davide La Rosa. The following year they recorded and published their first album "Leading far from a mistake".

In 2004 Andrea and Alessio left the band and their place was taken respectively by Andrea Torretta and Davide Merletto.
Then with renewed strength they began composing more mature and polished songs, with greater accuracy and attention to details. The band contacted professional classical musicians and the well-known vocalists Roberto Tiranti (Labyrinth) and Alessandro Corvaglia (La Maschera di Cera) to record some sections.

In 2007 Daedalus went in contact with Roland Grapow, former guitarist in Helloween and founder of Masterplan, who mixed the tracks and gave the band a well defined sound and a great deal of precious suggestions to improve.
Artist website