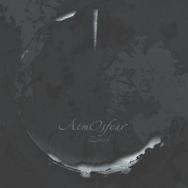 Buy
Price:
$2.95
Reviews
This is the third album from German prog metal outfit Atmosfear. They're not exactly prolific as...

...Taking time to develop their tracks, in a melodic and strangely calm manner (for a metal band...

This is German progressive metal band, Atmosfear's 3rd record since founding in 1996. This CD...

Six year cycles seem to be the norm for Atmosfear, with 1997 seeing their self titled debut release...

Read all
Founded in 1996, AtmOsfear is a unique Progressive-Metal-Project out of Germany. Premium class independent progressive Metal with a perfect rhythm section and a powerful & highly melodic voice, combined with screaming guitars and virtuous, atmospheric keyboards. Having performed with bands such as Evergrey, Vanden Plac, Sun Caged and Pain of Salvation, the band is back with their 3rd Album "Zenith". The band continues to evolve, creating fascinating soundscapes with a melodic hook but never loosing their edge.


Album tracks
0 - Generations
0 - Loss of Hope
0 - Reawakening
0 - Scum of Society
0 - Spiral of Pain
Album samples