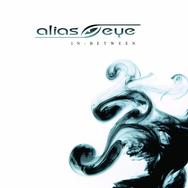 Reviews
With their fourth album Alias Eye scores a bull's-eye, I think. The mixture of progressive AOR-rock...

With blasts of Eastern hand-percussion and wind instruments, "Arabesque" shimmers into view with...

Alias Eye is a band that I have rather enjoyed over the years. Their accessible excursions into the...

Alias Eye have been around for quite a while, and despite owning several of their output, I am not...

Read all
Alias Eye's latest studio album, 'In-Between', is a return to the melody-driven arrangements of their debut, 'Field of Names', while retaining the heaviness of the band's third effort, 'In Focus'. 'In-Between' highlights Alias Eye's approach to songwriting: strong vocal hooklines are paired with lavish choir arrangements and meticulously arranged instrumental passages. From the oriental flair of the opening track, 'Arabesque', to the mellow, bitter-sweet lament of the ballad 'Stars Shall Fall' and the heavy guitar riffs of 'Indentured Pride', 'In Between' is a truly progressive journey through a variety of different styles and genres.
Alongside nine original songs, the album includes a new rendition of Beggars Opera's classic hit 'Time Machine', featuring Martin Griffiths (Beggars Opera) and his son, Alias Eye's singer Philip Griffiths, on the vocals.
Album tracks
1 - Arabesque
2 - Break What We Know
3 - In-Between
4 - Time Machine
5 - Indentured Pride
6 - Stars Shall Fall
7 - All The Rage
8 - Distant Memories
9 - Take What's Mine
10 - The Blink of an Eye
Album samples