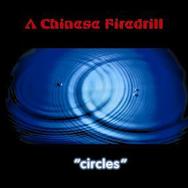 Buy
Price:
$3.95
Reviews
...Now for the music. Although I cannot speak one word of French I always have loved JP in Nemo. So...

To me this record is very special in many different ways. I remember the rehersal that I saw when...

Dutch review...

Turkish review...

Read all
A Chinese Firedrill "circles" is a solo project from veteran bassist/producer Joey Vera. Joey has been in the music business since 1981 having been involved in many groups including Armored Saint, Fates Warning (both of which he is still a current member), Anthrax, OSI, Tribe After Tribe, Chroma Key, Seven Witches and Engine to name a few.

A Chinese Firedrill "circles" was written, recorded and performed by Joey from May 2005 to June 2006. Truly a solo project, Joey performs all of the instruments and vocals with the exception of the drum tracks which were performed by a local friend. The music on "circles" was conceived out of a desire to pull influences from the past and subject the writing process to an experiment in arrangements and instrumentation. To put the necessary label on the type of music on this record, Joey is calling it Prog/Art Rock. The record draws from his early influences such as Pink Floyd, Peter Gabriel, Rush, and from more recent influences such as Tool, Porcupine Tree, Kings X and OSI.
Album tracks
1 - Circles
2 - Automatic Fantasy
3 - Insane
4 - Siurca
5 - Never Say Never
6 - Grass and Stone
7 - Rock, Paper, Scissors
Album samples