Press > PROFUSION SIGNED TO PROGROCK RECORDS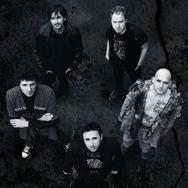 15 Nov 2011
Rancho Santa Margarita, CA – 15 November 2011 –"RewoToweR", the rise of a tower, a journey through its floors. On each floor a song and a new story to tell. Go up, go ahead, more and more. Until you reach the top, until you discover that you've arrived, but not where you wanted or presumed to. Until you discover that the journey has just changed you and you found that you are ready to start again, that you just reached a new starting point. The new Profusion album deals with this ascending path into a spiral of musical genres: rock, metal, progressive rock, fusion, pop. An innovative work, which also sees the participation of the guitarist Simon Hosford (T.Emmanuel Band, On The Virg). A great work made up of experimentation, built on the research for new languages and new sounds.
The band had this to say: "A pinch of luck and a little bit of experience lead us to meet PRR. Profusion will surely grow with the efforts of this amazing worldwide label, especially with our new album release 'RewoToweR'.".
"When a guy named Vladimer approaches you about his band in Italy, you gotta wonder what's going on.  The Georgian native is the talented drummer for this really unique band, and he brings some really unique sounds to this talented young band, there is a lot to like here.", said Shawn Gordon, President of ProgRock Records.
"RewoToweR" is the first release from Profusion and is available for immediate ordering at a $2 discount till late-November 2011 and will be shipped in early December, audio samples, information and ordering can be found at http://www.therecordlabel.net/progressive-rock/profusion/
Tweet