Press > PETER MATUCHNIAK IS SIGNED TO THE RECORD LABEL AND RELEASES THE ALBUM "UNCOVER ME"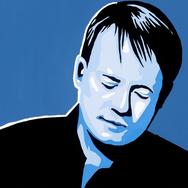 28 Feb 2012
Rancho Santa Margarita, CA – 28 February 2012 – "Uncover Me" offers a wide musical experience through progressive, jazz, folk and rock.  The two-part Landscape Burning suite features 15 minutes of progressively styled music reminiscent of Pink Floyd and Alan Parsons.  Offering acoustic music laced with flute to harder-edged rock tunes doused with sax, this has the appeal of the more thoughtful popular music by the likes of such diverse acts Fleetwood Mac, Genesis and Paul Simon etc.  The underlying basis is Peter Matuchniak weaving his ethereal guitar sound into his strong compositions that showcase a top-notch supporting cast.
Peter Matuchniak (Lead Guitarist/Producer) had this to say:
"I've been fortunate to have some fantastic local musicians support me on this one:  Jimmy Keegan (drummer for Spock's Beard), Natalie Azerad (singer with Pink Floyd tribute W1P and live with Alan Parsons), Rick Meadows (bassist from Gekko Projekt), Ted Zahn (singer with WZMG), along with some fine sax and flute from classical/jazz musicians David Gilman and Conor Jonson.   Shawn Gordon offers a great place for music that falls in and around the progressive genre at "TheRecordLabel", and I'm proud to have my debut album be a part of his label."
"Since I met and signed Peters band Evolve IV back in 2008, we've become good friends and I'm continually amazed by his talent and drive.  It's a real pleasure to be able to work with him on this solo release.", said Shawn Gordon, President of ProgRock Records.
"Uncover Me" is The Record Label debut release from Peter Matuchniak and  can be found here.  The album is available for immediate sale and shipping, we are extending a $2 introductory discount until March 5, 2012.  Peter's Youtube channel can be found at here.
Tweet