Press > GEKKO PROJEKT IS SIGNED TO PROGROCK RECORDS AND RELEASES "ELECTRIC FOREST"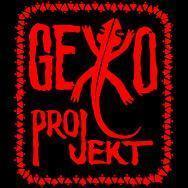 05 Mar 2012
Rancho Santa Margarita, CA – 5 March 2012 – "Electric Forest" has ten tracks that run the gamut from a miniature rock opera (Avatar Jones) to a progressive radio single (Black Hole), with strong progressive instrumentals (Particle Dance, Erdinger) rounding out the release. Gekko Projekt, a four-piece ensemble consisting of guitar, bass, drums and keyboards, blends traditional symphonic progressive rock and jazz fusion with modern influences. It features soaring guitars reminiscent of Genesis and real analog synths ala Yes, supported by driving bass and drums that harken back to Rush.
The band had this to say, "We feel that our debut CD has found a perfect home at ProgRock Records and will appeal to many of its discerning listeners." Guitarist Peter Matuchniak, whose previous band, Evolve IV, was also signed to ProgRock Records, had this to say, "I'm delighted to be involved in releasing yet another CD through Shawn Gordon".
"I've known Peter since 2008 now and have been privileged to hear this music evolve and even see them live, they've really created something special here that I think you will really enjoy.", said Shawn Gordon, President of ProgRock Records.
"Electric Forest" is the ProgRock Records debut release from Gekko Projekt and can be found at http://www.therecordlabel.net/progressive-rock/gekko-projekt/electric-forest/. The album is available for immediate sale and shipping, we are extending a $2 introductory discount until March 10, 2012.
Tweet