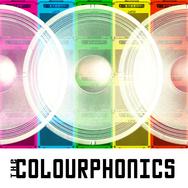 Buy
Price:
$2.95
Reviews
Thunder from down under? More like a rainy Adelaide as The Colourphonics have been strolling around...

Even yours truly desires for music that is both esthetically different and pleasing at the same...

This release by The Colourphonics is an interesting and eclectic collaboration of songs that shows...

Information on The Colourphonics is sketchy but it appears they were formed in Adelaide, Australia...

Read all
It takes a long, introspective walk on a rainbow of funk and jazz-rock. On the way to collecting the pot of gold at the end, you can see some fused instruments, a lounge and a nice room in the country ideal for daydreaming.
Album tracks
1 - Looking Back
2 - Good Within You
3 - My Daydream
4 - Sunset
5 - Found
6 - Blossom Haze
7 - This is not an Exit
8 - Find a Home
9 - Underwater
Album samples