Pop Rock > Edward Heppenstall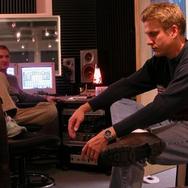 Edward Heppenstall combines elements of rock, funk, jazz and blues, to form music that is soulful and substantive yet always remaining centered around Pop. He is forever focused on what is best for a song and never afraid of a great hook.

From enthusiastically provocative to thoughtfully introspective, Edward combines his many influences into a thinking persons Rock/Pop.
Artist website