News > ProgRock Records - New Web Site and BIG sale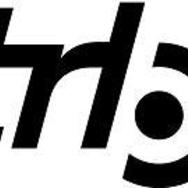 02 Aug 2011
We're transitioning ProgRock Records in to a genre at The Record Label.  As part of the transition, we've added a lot of new features to make it easier to find material and listen to previews.  If you go to http://www.therecordlabel.net you'll see in the upper right a quick search and ability to switch between the various genres.  The home page now features a particular artist and new releases instead of the latest news.
The menu navigation on the upper left gives you the basics you'd expect, but if you click on Albums (
http://www.therecordlabel.net/albums/
) you can search, filter and sort on things like genre, artist, album and price.  When sorting by price, during the sale in particular, you can quickly find material by the lowest price.  Our sale has items all the way down to $1.  The Albums list gives a short summary on the album and the ability to add to cart, or you can click on the album and read reviews, hear samples, etc.
We take credit cards and paypal and you can choose from a list of shipping options.  The sale will run for the first week of August 2011.  Due to the volume of orders we typically get during a sale, please allow a few weeks for delivery.  The sale is live right now, some items are limited, we'll do our best to de-activate them as they run out.  Since the site is new, there might end up being bugs, we've tested pretty thoroughly, but if you do run in to a problem, please email shawn@progrockrecords.com
Tweet