News > ProgRock Records Black Friday Sale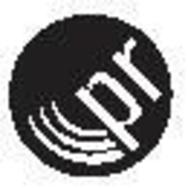 23 Nov 2011
We are once again having our "Black Friday" sale, but since this is a holiday week in the US and we're closing later today, the prices will be active sometime today "wednesday" and will go through Saturday the 26th.  Unlike previous years, we aren't doing the flat $5 or $10 on items, there are items all the way down to $1, but new releases, while discounted, aren't discounted as much.  Bulk discounts and coupon codes will not be active during the sale.
If you haven't seen our new site, it is at www.therecordlabel.net and has multiple genres on top of Progressive now, with releases from Steve Morse and Lizette from the prog band Spektrum outside the ProgRock genre for example.
The menu navigation on the upper left gives you the basics you'd expect, but if you click on Albums (
http://www.therecordlabel.net/albums/
) you can search, filter and sort on things like genre, artist, album and price.  When sorting by price, during the sale in particular, you can quickly find material by the lowest price.  Our sale has items all the way down to $1.  The Albums list gives a short summary on the album and the ability to add to cart, or you can click on the album and read reviews, hear samples, etc.
We take credit cards and paypal and you can choose from a list of shipping options.  Due to the volume of orders we typically get during a sale and the slower mail during the holidays, please allow a few weeks for delivery.  Some items are limited, we'll do our best to de-activate them as they run out, but we might email you after to see if you want a replacement.  If you have need of specific delivery because of a gift or something, please email shawn[at]progrockrecords[dot]com
Tweet