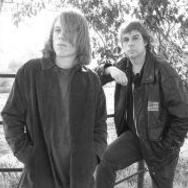 Powerful, magical, haunting and dynamic. These are just some of the words that have been used to describe the lushly orchestrated and highly melodic symphonic rock of David Minasian, a classically trained keyboardist, vocalist, and multi-instrumentalist. Joining David on his 2010 ProgRock Records release Random Acts of Beauty is legendary Camel guitarist Andrew Latimer.

As a producer and director of over 60 film and DVD projects, including Camel's highly acclaimed concert DVD Coming of Age, David has thus far spent his career dividing his time between the worlds of music and film. David began classical piano training at the age of five and by the time he was 15 was asked to turn professional. However, that would have meant practicing the classics at least four hours a day; something which held little appeal for him at the time. So he opted instead to pursue the art of filmmaking which ultimately became his career of choice. But he didn't turn his back entirely on music and in 1984 released his first symphonic rock album Tales of Heroes and Lovers. A self-directed video from that album received MTV airplay and this led to music video directing opportunities with bands such as Three Dog Night. And in 1986, David found himself recording a new album for a CBS records affiliate. However, that project would ultimately be shelved prior to its release.

Eventually, David did record a follow-up album during the mid 90's while continuing to write music for films. His theme for the Kris Kristofferson motion picture The Joyriders became EMI's first single release from the movie's soundtrack album. It was also during this time that David began his association with Camel Productions, leading to his producing and directing duties on seven Camel DVDs including Coming of Age, Curriculum Vitae, and their latest concert film The Opening Farewell. Finally in 2009, with encouragement and participation from Camel's Andrew Latimer, David began work on his newest album Random Acts of Beauty.
Artist website